About The Crew
Capt. John Potter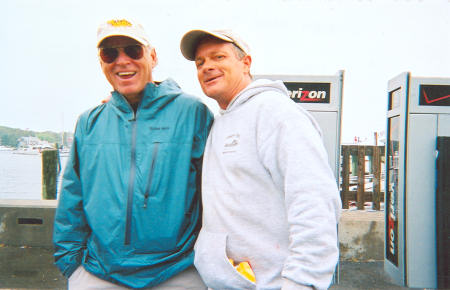 Captain John Potter has been fishing the Vineyard and Nantucket Sounds for over 40 years. He started as a young boy of 13 and hasn't looked back since. Captain John has spent summers fishing out of the Vineyard and many winters fishing around the U.S. Virgin Islands. "Fishing is in his blood," as the proverb goes. He has owned "The Skipper" for over 29 years and has been voted "Best Fishing Charter Boat" 28 years in a row.
On board, you are sure to enjoy a variety of music such as Jimmy Buffet, the Dead (John is an original Dead Head, just ask him) and the Vineyard's one and only, James Taylor. And for those interested in the mysteries of sunken treasure, ask John about his and his Dad's experiences with the Fisher family of Florida. Watch John's eyes sparkle as he talks about the "bible" his Dad wrote about the subject, Treasure Diver's Guide.
"Hope to see you aboard!"
Capt. John Nelson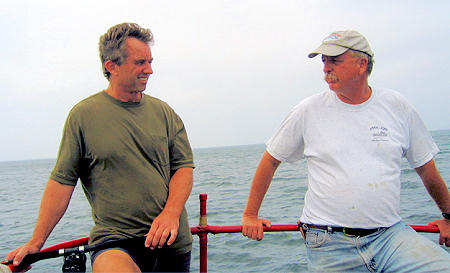 Captain John Nelson is "The Skipper's" second in command. He is a science teacher during the winter and a fisherman in the summer. Captain John spent his childhood working on party boats on Cape Cod. His many years of experience guarantee you a great catch.
"You gotta hook 'em to cook 'em!"
The Mates
The mates on board the Skipper have been here for years. They love helping people catch fish. Many anglers, young and old, have caught their first fish aboard "The Skipper". If you are not an avid fisherman, you are not alone. The Captain and crew will show you how to work our "state of the art tackle" to ensure that you'll bring home dinner. Your catch will be cleaned on board (just tip the mate).
"Fish On!!!"